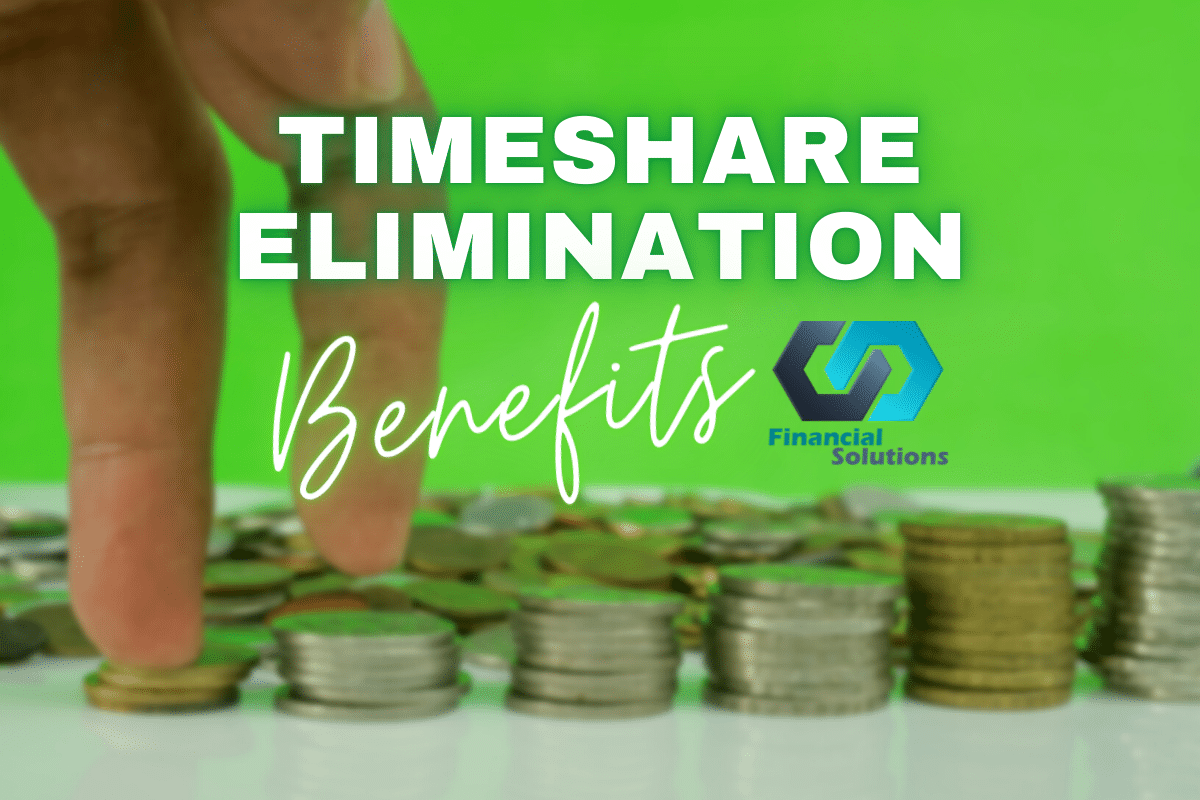 If you've got a timeshare, you already know how awful it is. You've probably even spent some time daydreaming about how much better your life would be without it. The truth is though, it's so much better than you can imagine. Look below to see just a few of the benefits our timeshare elimination services at Financial Solutions Inc. can offer!
Timeshare Elimination Benefits:
Make Smarter Investments
So, getting a timeshare wasn't a great investment, you know this now. The Federal Trade Commission has even warned about the financial risks of owning a timeshare. So, what do you want to invest in? One of the many benefits of timeshare elimination is suddenly having more liquid capital to invest in smarter ventures. This could mean opening new business, renovating your home to increase its value, or anything else that's going to actually benefit you financially in the long run.
Take The Pressure Off
If the only reason you even keep using your timeshare anymore is so that you don't have to feel bad about paying for nothing, it can be a lot of pressure. Trying to schedule fun is the least fun thing there is! Thankfully though, our timeshare elimination services can help take the pressure off by opening up your year and letting you travel, or not, at your own discretion. If you can't take a trip one year, it's no big deal. If you want to take numerous trips all year long, go for it! You're in charge of your own time!
Be In Control
Speaking of being in charge, it's not just your time you'll have power over again. Not having a timeshare means you can go wherever you want, for however long you want, too! Whether that means you want to spend your whole summer soaking up sun at the beach, or taking an international trip and experiencing other cultures, there isn't anyone to get in your way and/or tell you you're not allowed to have the dream vacation you want.
Save, Save, Save!
What's the absolute best benefit of timeshare elimination you may wonder? It's all the money you'll save! We won't even ask you to add up how much it actually is when you take into account all the annual fees, maintenance costs, property taxes, and other factors costing you big. We'll just tell you right now, it's a lot, and you'll be so much happier having that money back in your own pocket!
Stress Free Timeshare Elimination With Financial Solutions Inc.
No matter how long you've had your timeshare, we have no doubt now's the time to get rid of it, as we can't wait to help you do it. Just get in touch with our financial relief specialists at Financial Solutions Inc., and we'll do everything in our power to set your free!