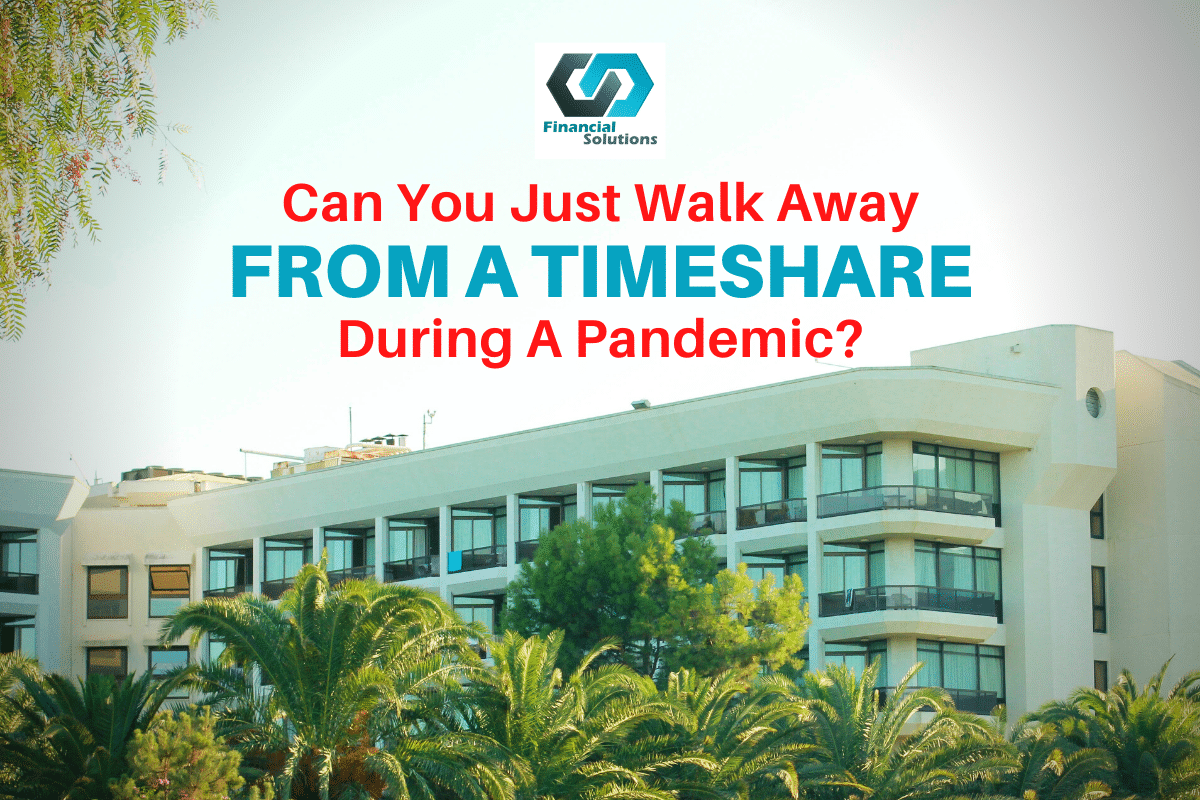 Can you just walk away from a timeshare during a pandemic? Especially now, as COVID-19 continues to derail most everyone's travel and vacation plans, owning a timeshare really doesn't make a whole lot of sense. Essentially, it is an outrageous expense for a property that you can't even use and constantly pulls precious resources away from other things in your life that matter more. At this point, most timeshare owners are so overwhelmed, it can be tempting to just walk away and never look back.
Can You Just Walk Away From Your Timeshare?
While it might certainly seem like the easier option, walking away from your timeshare and all associated responsibilities is not a good idea. Because you signed a legal contract, any and all payments you miss can be treated the same way any other missed mortgage or loan payments are and sent off to collections, tanking your credit score. Are you hoping to sell your timeshare to get away clean? Not likely. Timeshares have no value and come with a whole lot of fiscal obligations as it is. When you take COVID-19 into consideration as well, it's unreasonable to think that you'll find anyone else willing to take on a hassle that you yourself are desperate to get rid of.
What Can You Do Instead?
Just because you may feel like you're at your breaking point right now, doesn't mean that you have to be stuck with your timeshare forever. All you need to do is get in touch with our trained timeshare cancellation specialists at Financial Solutions Inc. and let us help you safely and legally navigate your escape so you can put it all behind you. Our timeshare cancellation experts have been offering cost-effective debt management and relief services for years. We are happy to help you get your freedom back. It doesn't matter how long your timeshare has been dragging you down, how many dollars you've already sunk into it, or what has finally pushed you over the edge. You can always count on Financial Solutions Inc. to get you out!
Financial Solutions Inc. will always be around, offering extraordinary support, for those whose timeshares are no longer serving their intended purpose. Whenever you're ready to seriously discuss your options for a clean break, simply contact our capable financial relief professionals and we will start by taking you step by step through our timeshare cancellation process so you can feel confident moving forward that fighting for your freedom truly is the best choice for you!