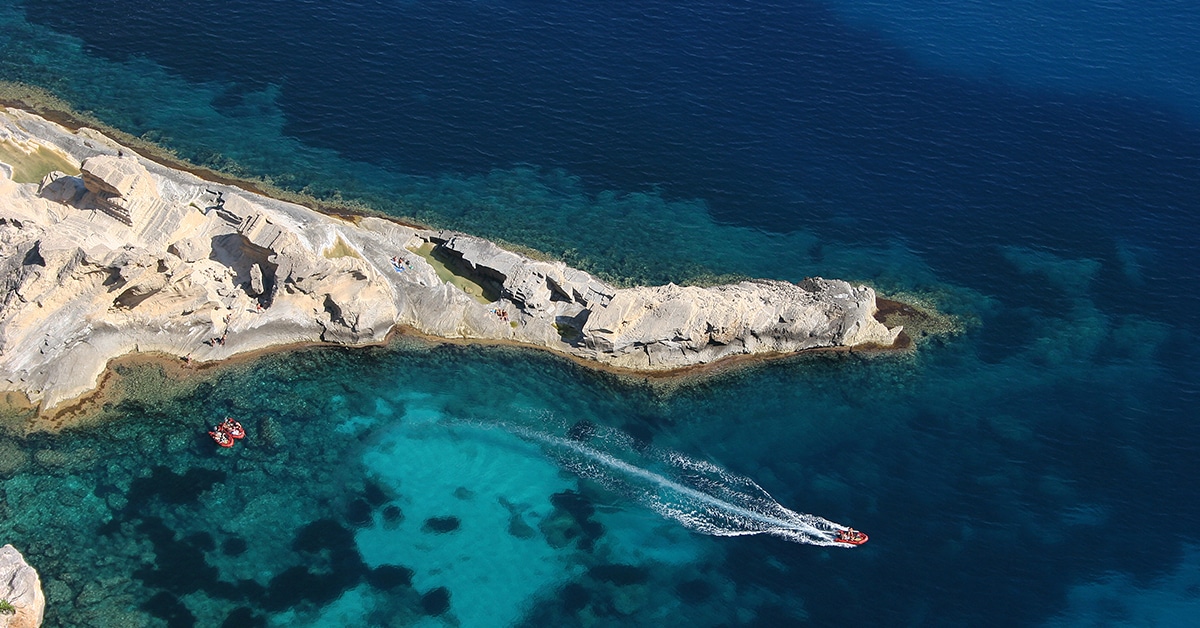 When you're traveling to a luxury location, luxury digs are a must-have. Sometimes a hotel just doesn't cut it. Luxury villas are quickly becoming the go-to accommodations for luxury travelers. You can feel the freedom of your own space and your own agenda. It's privacy at its finest. And nowhere can you find this more incredibly than at Casa Atlantis on the island of Ibiza.
Ibiza's charming village of Es Cubells is the home of Casa Atlantis. It's perched high atop a cliff overlooking the glittering Mediterranean. Casa Atlantis' views are nothing short of awe-inspiring – and you'll even have access to your own private beach. You can relax, gazing out into this bliss from your own large deck. There are a few rustic touches echoing the natural surroundings, but the home itself is very modern and incredibly spacious. It's the kind of home that embodies the feeling of greatness.
Imagine a private trail where you and your party can walk at your leisure down to your own private slice of Mediterranean beach. You can swim in the mesmerizing waters and admire the villa from a different perspective – how perfectly and seamlessly it blends into the nature surrounding it. You'll have ample opportunity to play outdoors in the large outdoor spaces purposely built just for dining outdoors, getting some sun, or playing games.
The interior is vast and contemporary. Sleek natural wooden panels, cream-colored walls, and flower accents touch every inch of the home. The master bedroom is a sprawling open floor plan that seems to bring the outdoors in – large vases of stone house huge plants, lighting accents are gold, and the furnishings are wood. Your bathroom is ensuite – feeling like you have your very own private yacht cabin. The bathtub is lined in marble and faces large windows overlooking the waters.
No matter your age, you'll appreciate the sentiment of Casa Atlantis. If you're into fitness on vacation, the gym will meet your workout routine needs, and if you brought the whole family, the arcade room will delight your youngsters and teens.
There's never been a better time to discover Atlantis.